Imposter Christianity vs (DEI) Diversity,
Equity, and Inclusion, (CRT) Critical Race
Theory, & Intersectionality
DEI, CRT, and Intersectionality are explained here in the following three articles in non-politically polarizing language (unlike my own charged commentary, with apologies). I think you will find those articles helpful to read.
My Problem with Christian Denial & Obfustication
I've attended several universities in life. A very large, internationally ranked university for science, mathematics, engineering, IT, and general Humanities, Ancient History and Language studies. Then a private, conservative evangelical bible college for Psychology and Bible. Then a 3 year (it took me 4 years) M.Div. degree from the same school's Theological Seminary. And finally, 30/60 credits towards an MBA at a local state university.
This morning I became aware of my bible college (now a university in educational statue but still acting as a conservative private Christian college with its head planted firmly into the sand) firing 2/3's of its staff (42 persons) in order to clean house and wrap itself into the conspiritorial fellowships of neo-radical rightwing Republicanism and thereby actively decentering itself from such social issues as Christian humanities, humanism, social justice, and the ever evolving practices of civil, polyplural, multiethnic democracies. Gone are the olden days of penitance and service; in their place have come days of profanity and violence.
In so doing, my college, like so many other conforming Christian colleges, are going backwards in time against their historical progress forwards; backwards to their former selves to once again embrace varying forms of erring anti-abolition and anti-suffrage leagues known more commonly today as White Christian Nationalism. This then would be sympathetic forms of Christian white Supremacy seeking white cultural authoritarianism mixed with church-based theocracies of religiously interpreted dominionism over personal liberties:
"[White] Christian nationalism is Christian-affiliated religious nationalism seeks [religious dominion over] rightful civil liberties. Christian nationalists primarily focus on internal politics, such as passing laws that reflect their view of Christianity and its role in political and social life. In countries with a state Church, Christian nationalists, in seeking to preserve the status of a Christian state, uphold an antidisestablishmentarian position.




"Christian nationalists support the presence of Christian symbols and statuary in the public square, as well as state patronage for the display of religion, such as school prayer and the exhibition of nativity scenes during Christmastide or the Christian Cross on Good Friday.




"Christian nationalists draw support from the broader Christian right." - Wikipedia
I don't know about you but when's the last time you have experienced a fully healthy, fully blended church, seeking full congregational participation in polity, policy, and doctrine? Nope, me neither though I've been close to it several times. Just as perfect churches don't exist so I wouldn't recommend building a nation upon the church's example. It's not how I would envision a healthy, growing, Republican-based Liberal Democracy (see Wikipedia here for explanation) embracing social equality and justice for all - rather than for some if having the right color or having been assimilated into the right culture.
Using Opaque Christian Language Meaning Something Else
I next dived further into my Christian college's records along with it's contemporary history to discover it's leadership is willfully misusing Christian language. Thereby telling itself - and any who care to listen, such as its paying constituents - that Jesus is who they follow and worship. That diversity, equality, and inclusion is what they are all about. But by removing it's bible staff, faculty, and watching the outflow of non-whites out of its educational institution, it tells a different story. One that isn't as they say it is.
When reading through all these recent events of the college's newest statements, intentions, and actions, I noticed immediately the difficulty the institution was having with words they purposely were misconstruing so they could promote their own dogmatic church policies.
Words like toleration, social justice, and church missional work have become words playing into the conservative evangelical's fears of so called "liberalism" rather than a more proper fear of their own Christian associations, councils, synods, and fellowships' pell-mell flight into white Christian nationalism (WCN, aka "neo-rightwing republicanism").
Factually, flights into Christian revisional history cannot possibly begin to build upon evangelicalism's one time progress made over the years (1980s?) towards accepting, adapting, and learning to work within a multiracial democracy; nor, promote any decent global platform for Christian ministry in general.
Toleration is a Big Word with a Tricky Meaning for WCN's
Next I came to the authored books my college deemed important to the new president's resume and their hiring of him as I quickly came to the conclusion:
"Toleration" when used by WCNs can become an insipid term in the hands of disaffecting people or their dissenting groups. Such a word is intended as a derisional term to demean the other in everyway possible.
Importantly, as Christians following Jesus' example, we are to welcome and embrace difference... not to simply "tolerate" it as a different stream from white culture.
That said, my readers should know that Social Justice as expressed by DEI or CRT or even Intersectionality, is neither liberal nor marxist but the ethically right thing to do when placing emphasis on one's brothers and sisters rather than insisting on assimilating church members - as a rite of fundamental Christian passage - into the local white "Christian" culture so that "traditional" Christian whites might "tolerate" non-white cultures better:
The correct usage of terms, and honest declarations of purpose, are much better policies and more helpful to Christian mission than when claiming white privilege in usurping Scripture and faith under false ideologies of faith privilege.
Thus and thus, "Toleration" is a poisonous outlook and unhelpful in today's metamodern worlds of global exchange, eco-building, or conjoined human activities for humanity, equality, resource sharing, and justice. Like DEI and CRT, global intersectionality would be applauded by Jesus even if his children don't like it, fear it, and conspire against it with tricky self-righteous words like "toleration" betrayed by the users themselves trying to navigate their imposter faith with Jesus.
July 26, 2022
Diversity is the presence of differences that may include race, gender, religion, sexual orientation, ethnicity, nationality, socioeconomic status, language, (dis)ability, age, religious commitment, or political perspective. Populations that have been-and remain- underrepresented among practitioners in the field and marginalized in the broader society.
Equity is promoting justice, impartiality and fairness within the procedures, processes, and distribution of resources by institutions or systems. Tackling equity issues requires an understanding of the root causes of outcome disparities within our society.
Inclusion is an outcome to ensure those that are diverse actually feel and/or are welcomed. Inclusion outcomes are met when you, your institution, and your program are truly inviting to all. To the degree to which diverse individuals are able to participate fully in the decision-making processes and development opportunities within an organization or group.
* * * * * * * *
July 14, 2021
I am an expert on DEI. I am not sure why it started, but once I embraced it, I learned more. As I learned more, I was better able to help leaders forge a path that includes diversity in considering the best ways to create equitable workplaces. These workplaces foster creativity and innovation.
The study of race in America, critical race theory or CRT, has been an academic discipline that looks at history and law. The topic made headlines last September when former president Trump denounced it, however the academic study began in the 1940's as scholars began piecing together events and timeframes that led to inequalities in post-emancipation United States.
I wrote recently about DEI and the confusion it can create
. CRT is an addition to the alphabet soup that is bitter and uncomfortable to talk about—but we must talk about it. Not talking about it is what has gotten us to where we are, and it isn't hearts and flowers all the time. In order to get to where we're going, we need to understand DEI, CRT, and, to be poetic, what they mean to me (the DEI expert).
DEI, a ReCap
Diversity, equity, and inclusion. In a nutshell it is seeing differences and accepting those differences—some will call it being woke. When we address our differences, we can ask the natural questions: what is your culture (African American, Caribbean, Mexican, Pacific Islander, Chinese, Cambodian, Honduran)? Inclusion is not lumping all cultures into large generic buckets and accepting the stereotypes about them, not all Asians are good with numbers and not every Cuban can do magic with pork.
CRT, which we will get to, focuses on race in America, but DEI looks at gender, ability, age, religion, and other differences among people. Learning the unique things about a person allows them to be who they are without trying to fit into a prescribed box that either doesn't belong to them or that may be true of other people of their culture but is not true of them. When people can be fully who they are, they are able to produce their best work and isn't that what we as leaders want to provide?
Getting Critical (in Theory)
Critical race theory takes an accurate look at American history. It studies painful parts of US history, primarily the ways black people, descendants of slaves as well as black immigrants, are treated in the US.
As you might imagine, that creates some tension within the race whose history has been predominant—Anglo Saxons aka white people. It also creates a necessity to unlearn what we've been taught and relearn things like Reconstruction, violence towards black people, and how practices like convict labor created new forms of slavery.
CRT got its push into the forefront of academia in the mid 1980's when scholars began researching governmental policies and legal cases. The research led to a difficult realization in research-based spheres, a truth many of us knew for a long time—the law is not neutral and that there is more than one correct answer for legal cases. CRT looks at post-abolition systems in the United States, how they favor whites, and how seemingly good intentions changed to bend the arc of justice back to where it always was.
This challenge to the status quo opens the door for people of color to consider their status and work to improve their cultural value and social standing. The very idea is contentious. The truth, however, is that history is written by the victor. CRT is looking at US history to identify places where liberty and justice was not for all and to empower people to move forward to create the country of equality alluded to at the start of our nation.
Intersectionality—Big Word, Important Mission
The convergence of race in US history and embracing diversity is the place of another academic word: intersectionality. If diversity is so great and critical race theory is an integral piece of DEI—which we've agreed is leadership goals–then shouldn't we encourage CRT? At the intersection of these 2 ideas is the hard work that needs to be done. CRT forces us to face our dark past and accept that our history is not the amalgam of people lifted from the jungles of Africa to come to the new land where their mistreatment was rewarded by freedom.
The biggest debates are happening in Board of Education meetings across the country. Parents want to prevent the ugly parts of history from being taught before their students can understand it or they simply do not want it taught at all. By the time we see it in our workplaces, how we got to this moment matters little. What matters is how we address it and what we do to move forward in our common humanity, providing inclusive and equitable workplaces for everyone (enter the words of your HR DEI statement here).
There is nothing new about DEI or CRT. When CRT became soundbites taken out of context, it became the critical focus of our divided political state. In truth, we have been working on the move forward since the mid 1980's. Maybe, though, we have been trying to be too easy on ourselves. We have tried to do the work of DEI without looking at why we need it. CRT focuses on race, but the questions at the intersection of the two are the same: How have we historically treated people? Have we used laws to validate our action or inaction? Have we let what we've been taught lead our thoughts, right or wrong? Ouch. Are you more afraid of losing your power to gain equity? Or, do you have to work to overcome beliefs about your culture before you can even begin to begin to create your best work? Are you exhausted? I'm a DEI expert and I'm exhausted—but the work must go on.
This is where honest, uncomfortable conversations need to happen. They need to happen with you to prevent the kind of heated arguments that we are seeing in the news now in your breakrooms.
Shift Points:
You know you. Consider what you think you may need to unlearn.
Accepting our past in its entirety is the key to moving forward together.
Everyone has overcome something. Be vulnerable enough to hear and to share with others.
INTERSECTIONALITY: WHAT IS IT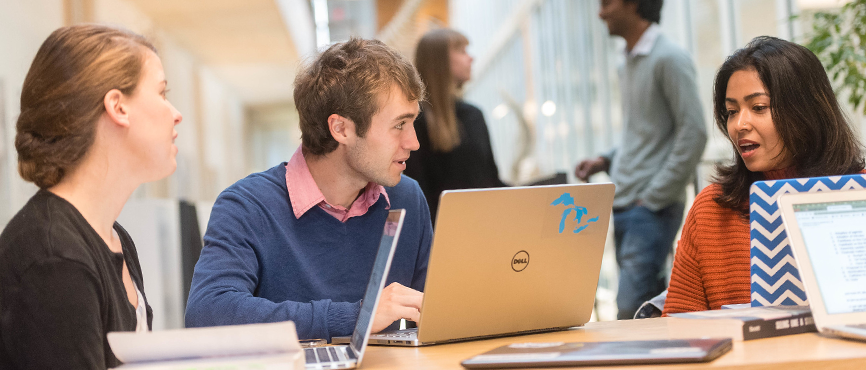 At UBC we believe excellence cannot be achieved without inclusion. But how we are included is shaped by how we present ourselves, the ways we are seen by others, the systems and norms of our campus, and how they all intersect. For the VPFO to meet our objectives around operational excellence, we each need to develop our understanding of people's unique experiences, opportunities, and barriers.
What is intersectionality?
Kimberlé Crenshaw is an American civil rights advocate and professor at both the UCLA School of Law and Columbia Law School. Kimberlé has created a way to think about our identities and how we experience the world called intersectionality.
Intersectionality is a framework that describes how our overlapping social identities relate to social structures of racism and oppression. Intersectionality merges many identity markers, including race, class, gender, sexual orientation, age, ethnicity, religion, disability, and more, to create a more truthful and complex identity.
For example, a queer black woman may experience the world on the basis of her sexuality, gender, and race — a unique experience based on how those identities intersect in her life.
Why is it important?
Intersectionality is directly tied to oppression. Oppression is the force that allows, through the power of norms and systems, the unjust treatment or control of people. Intersectionality shows us that social identities work on multiple levels, resulting in unique experiences, opportunities, and barriers for each person. Therefore, oppression cannot be reduced to only one part of an identity; each oppression is dependent on and shapes the other.
Understanding intersectionality is essential to combatting the interwoven prejudices people face in their daily lives.
What can I do?
By reflecting on our own identities, their intersections, and practice being mindful we can become better allies for marginalized groups or better able to articulate our own experience.
This wheel diagram, the Wheel of Power/Privilege, is a simplified way to reflect on the many intersecting identities and power structures that we all engage with. Consider how your social identities play into your privilege. What areas sound like you? What types of privilege aren't on the wheel? How are others you work with represented on the wheel?
Learning about intersectionality and how it affects all of us, both in our work and personal lives, allow us to respectfully communicate with peers, and deepens our understanding of the ways in which diversity, equity, and inclusion are relevant to our community.
To learn more about intersectionality, you can watch this TEDx talk by Kimberlé Crenshaw or read this Intersectionality Report by Ontario Association of Interval & Transition Houses.

* * * * * * * *
Kristin Du Mez: How White Evangelicals Corrupted
a Faith and Fractured a Nation
Hollywood's strong men icon, portrayed by actors like John Wayne and Mel Gibson, have coopted core biblical teachings such as loving one's neighbors and enemies, adding a militant battle cry. Mainstream evangelical leaders preach a "mutually reinforcing vision of Christian masculinity – of patriarchy and submission, sex and power."
In her NYT best-seller, Jesus and John Wayne, Kristin Du Mez traces how a militant ideal of white, Christian manhood has come to pervade evangelical popular culture in America. She argues this has led to the hero worship of Donald Trump, who embodies the ideal of militant masculinity, protector and warrior.
Cambridge Forum welcomed Du Mez to talk about her book with historians Jon Butler and Jemar Tisby. This talk is part of the Cambridge Forum's THE SEARCH FOR MEANING, a 3 part series looking at the benefits and failures of organized religion in the US.

GBH Forum Network ~ Free online lectures: Explore a world of ideas.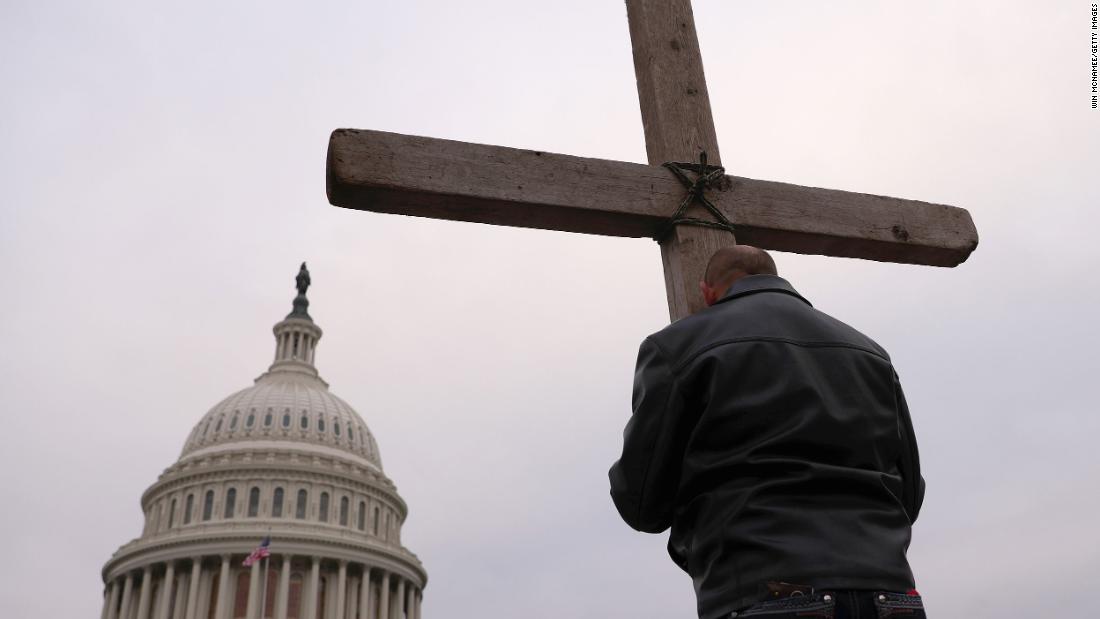 A supporter of then-President Donald Trump prays outside the US Capitol on January 6, 2021, in Washington.
Demonstrators pray outside the US Capitol in Washington on January 6, 2021.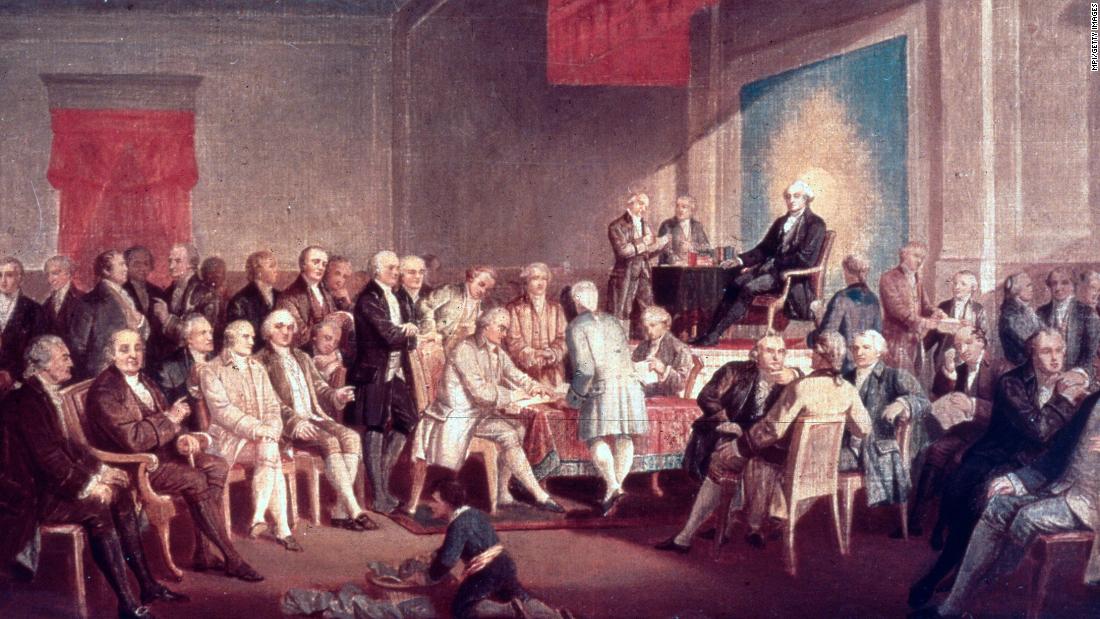 This painting chronicles lawmakers' signing of the Constitution of the United States in 1787.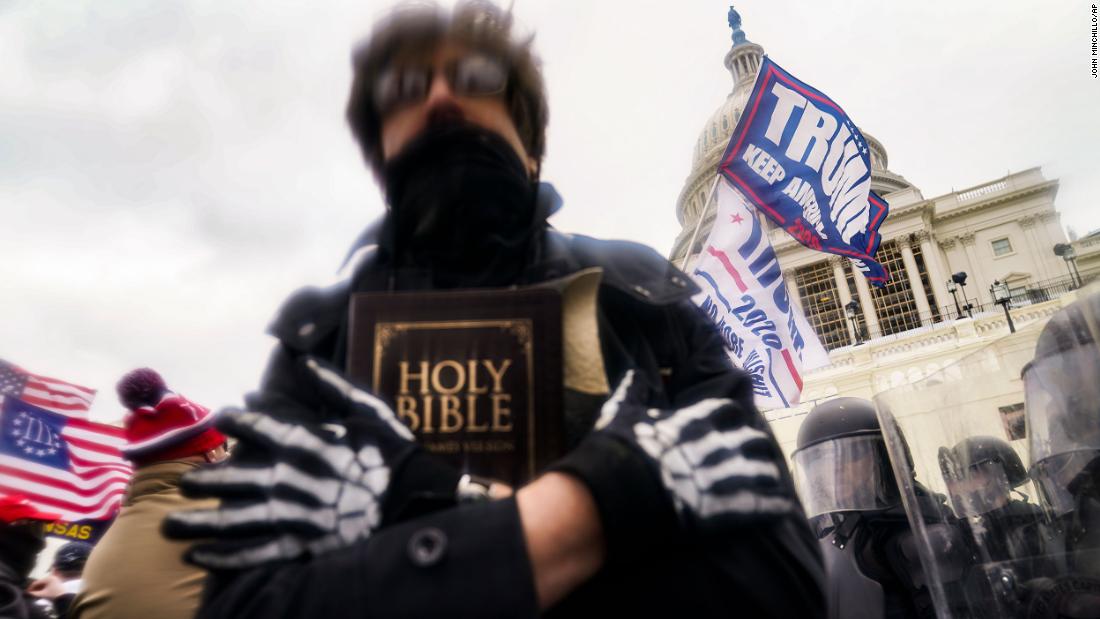 A Trump supporter holds a Bible as he gathers with
others outside the US Capitol on January 6, 2021.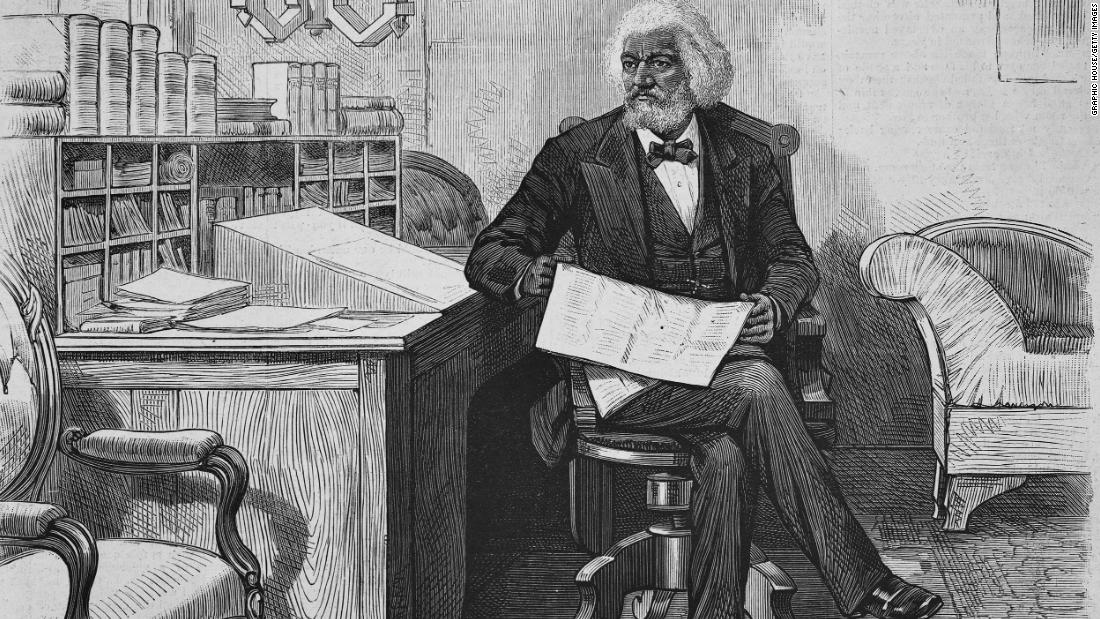 American social reformer and abolitionist Frederick Douglass, circa 1880.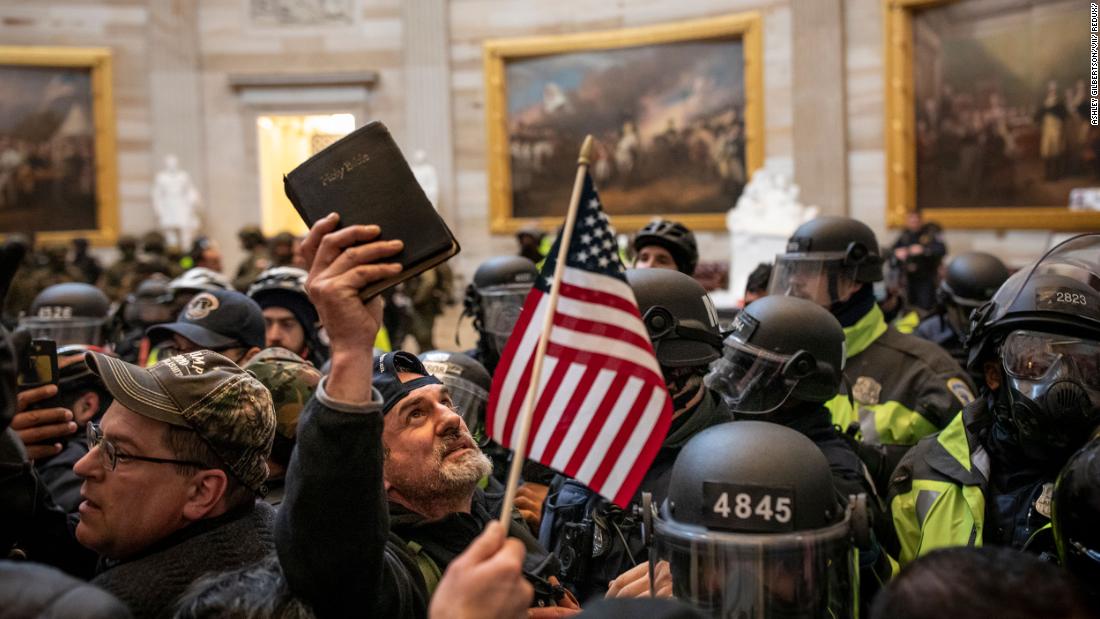 A protester holds up a Bible amid the crowd storming the
US Capitol Rotunda in Washington on January 6, 2021.
Read more from John Blake: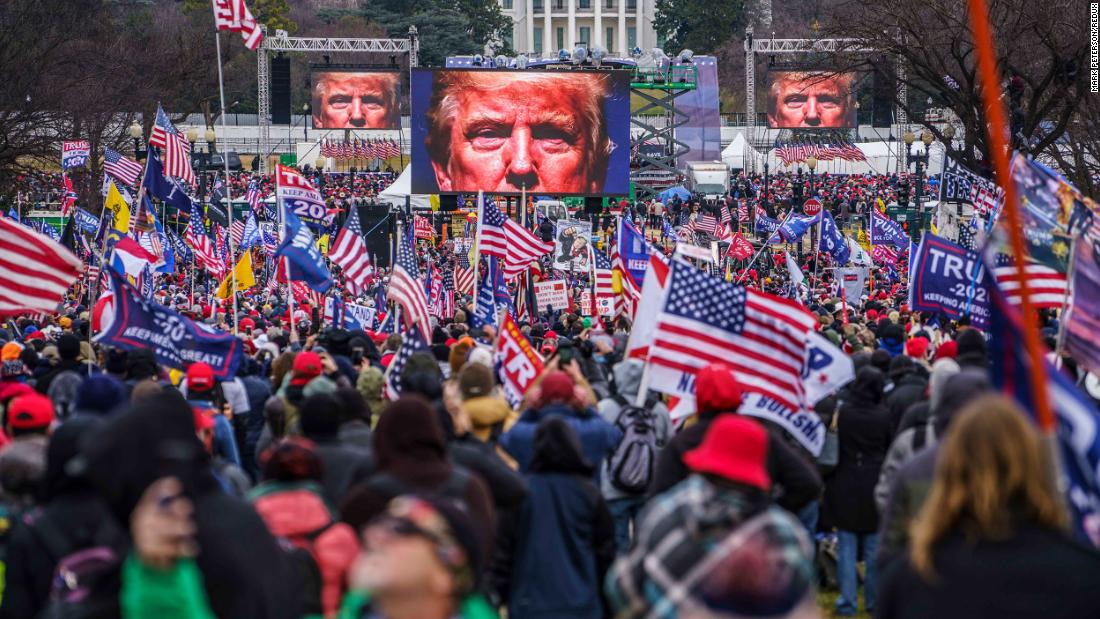 Supporters of then-President Donald Trump gather on the Ellipse
near the White House to hear him speak on January 6, 2021.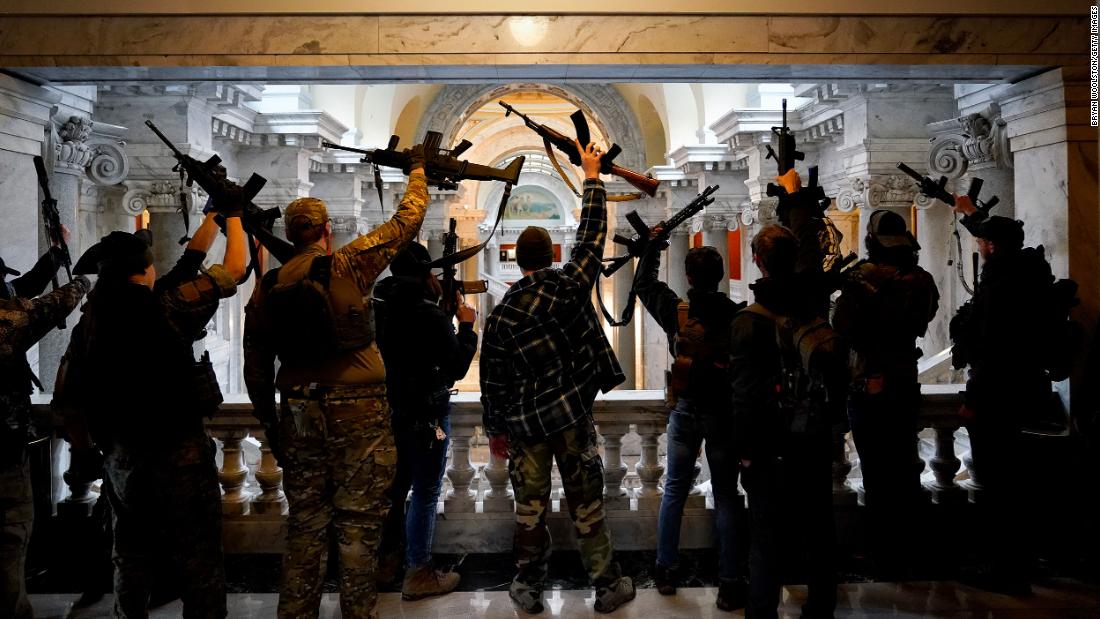 Gun rights activists carrying semi-automatic firearms pose for a photograph
in the state Capitol Building on January 31, 2020, in Frankfort, Kentucky.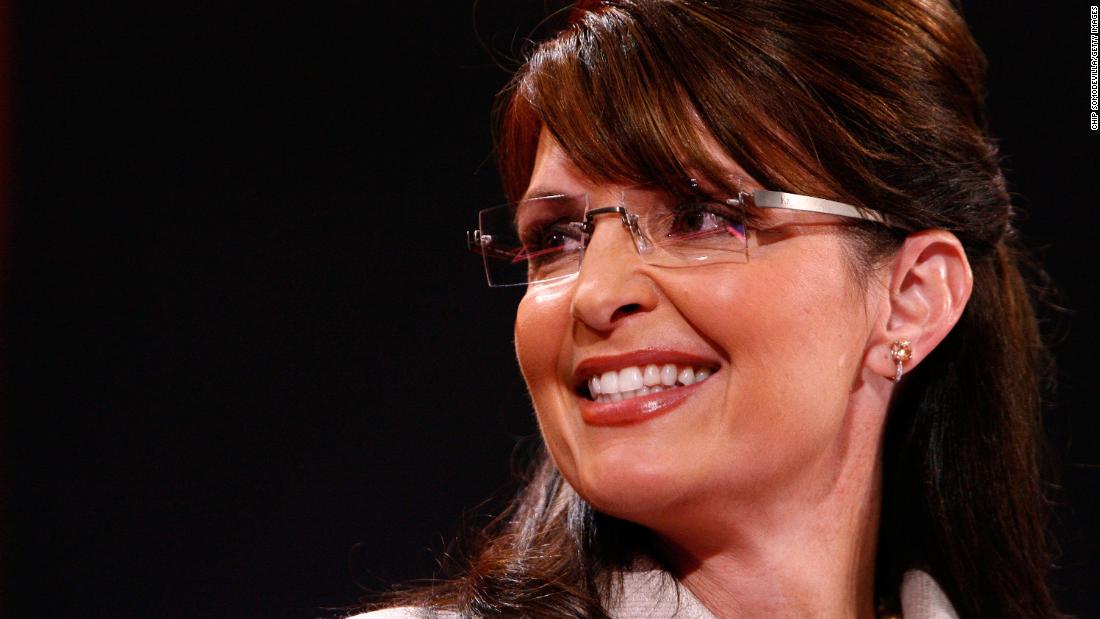 Republican vice presidential nominee Alaska Gov. Sarah Palin speaks
at the 2008 Republican National Convention in St. Paul, Minnesota.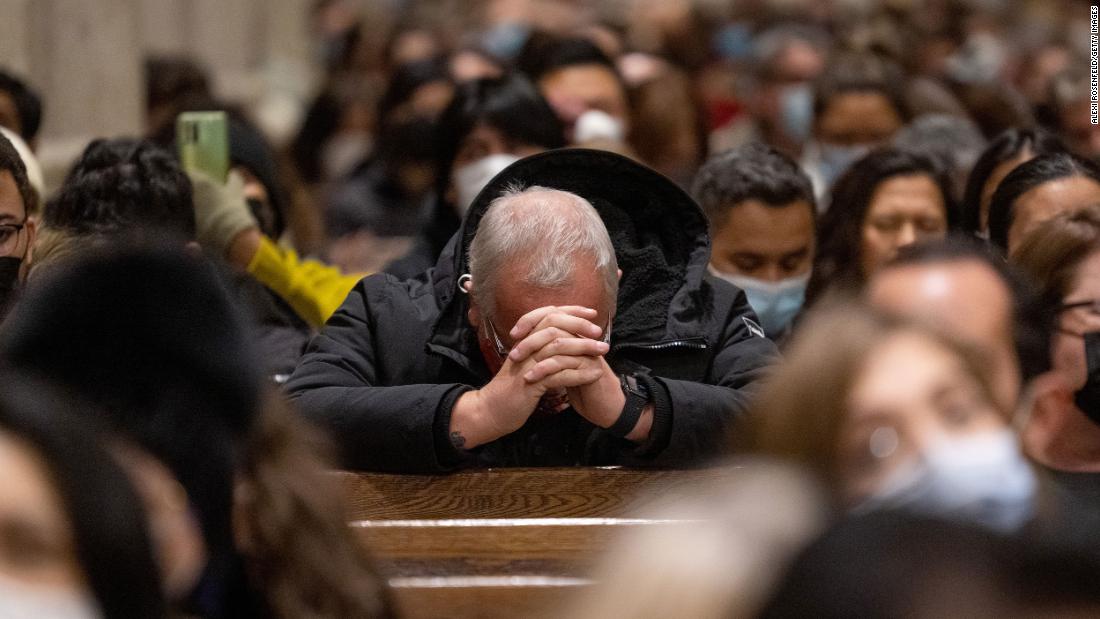 A parishioner bows his head to pray while celebrating midnight Mass
at St. Patrick's Cathedral on December 24, 2021, in New York City.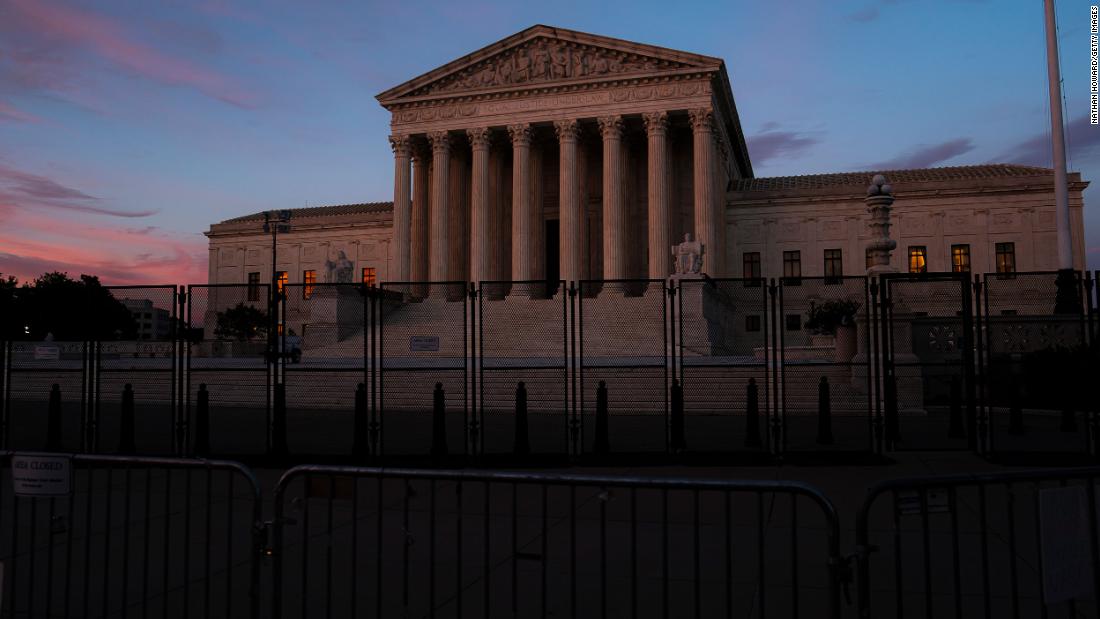 The sun sets in front of the Supreme Court on June 28, 2022, in Washington.
A Supreme Court decision last month overturned the landmark
Roe v. Wade ruling and erased a federal right to an abortion.